Made to Worship By Abimbola Soluade Mp3.
Abimbola Soluade, returns with new worship single and live recording video titled MADE TO WORSHIP.
We all know the saying about having a thousand tongues but not still being
enough
to sing God's praises. Nonetheless, we must give everything we have to honour the One who gave everything for us. "Made To Worship" by Abimbola Soluade is the
song
that spells out the whole essence of our spirits, souls and bodies as tools and vessels for His worship. We were made to worship Jesus with our lives. Enjoy, sing along and share.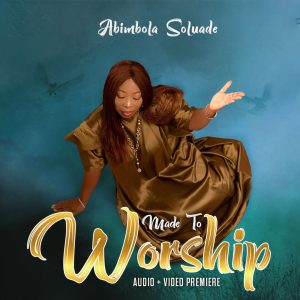 DOWNLOAD
WATCH ON YOUTUBE